Why do I need an Orbit PVVO Enhance?
Did you know that the voltage we are supplied to our homes is typically as high as 246V, although it is sometimes considerably higher than this, whilst the electrical appliances around our home are designed to run at 230V?
This is over voltage we simply do not need and are being charged for.
Reducing the voltage for the majority of appliances closer to their designated voltage leads to:
Lower energy consumption
Extended lifespan
Increased appliance efficiency
Increased PV generation
More usable energy from your Solar PV System
The Orbit PVVO Enhance Unit controls the voltage supplied into your property, protecting your electrical appliances and Solar PV system from inefficiencies caused by high voltage levels.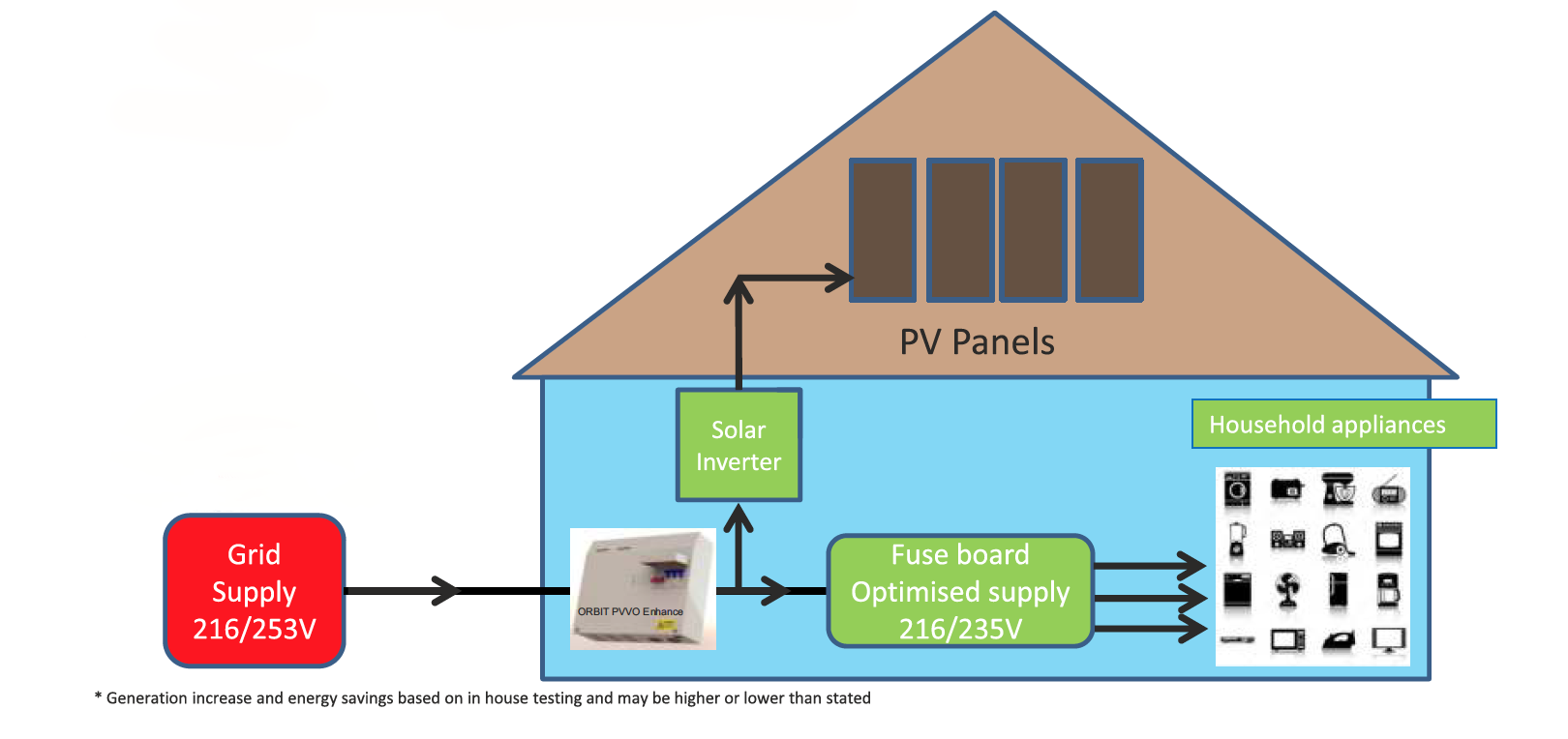 Install an ORBIT PVVO Enhance unit and:
PROTECT against rising electricity prices
PROTECT your electrical appliances
PROTECT your investment in Solar PV
PROTECT your solar generation